COVID-19 UPDATE:
We are open for business as usual and here to assist our customers. Please call on our usual number - 01895 252222, or email
info@tc.co.uk
Pressure Measurement Gauges 40mm to 100mm
40mm and 50mm Standard Pressure Gauge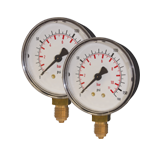 General purpose pressure gauge with ranges from -1bar to 14bar.
63mm Glycerine Filled High Dynamic Pressure Gauge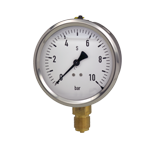 Ideal for measuring dynamic or pulsating pressures.
100mm Low Pressure Capsule Gauge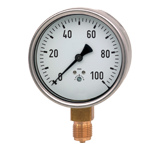 This capsule pressure gauge is ideal form measuring low pressure.
100mm Stainless Steel Pressure Gauge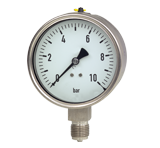 Robust pressure gauge for a wide variety of industrial applications.
100mm Safety Pattern Pressure Gauge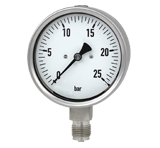 Built with a solid baffle wall designed in compliance with operational safety requirements.