AMS2750 NADCAP Compliant Calibrated Thermocouple Sensors
TC Ltd are specialists in the manufacture and calibration of AMS 2750 NADCAP approved high performance thermocouples for use within the Aerospace and Automotive industries.
We can supply accurately calibrated and certified thermocouple sensors, thermocouple cable and instrumentation which will meet all of your heat treatment requirements for SAT tests, temperature uniformity survey (TUS) tests and production work in AMS2750F approved furnaces and ovens.

As a fully accredited UKAS laboratory conforming to ISO/IEC 17025:2017 you can be certain that all thermocouple calibration results are not only to the highest accuracies but also conform to the AMS 2750 NADCAP standard.


We are an internationally recognised company specialising in temperature sensors with branches worldwide and as you would expect we are fully ISO9001 certified. We have many years experience of working within the stringent quality requirements of the Aerospace and Automotive industries giving you further confidence that you will be working with a quality driven company which understands your needs.


AMS2750 Approved Thermocouples
for use in Heat Treatment
Applications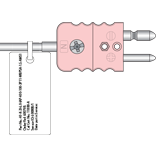 Calibrated thermocouples designed to meet the high quality and accuracies demanded for heat treatment applications within the Aerospace industry
for use in Vacuum
Furnace Applications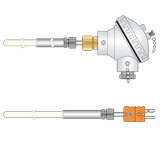 Ceramic sheathed calibrated thermocouples designed specifically in vacuum furnace applications with very low leak rates