News Tiny Temperature Controller
Our new tiny low cost 1/32 DIN Temperature Controller is just 24mm high x 48mm wide.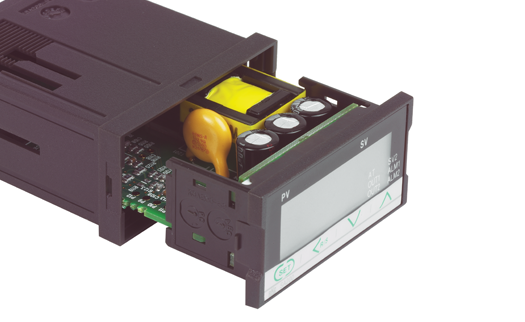 Our new Tiny low cost 1/32 Din Temperature Controller measuring just 24mm high by 48mm wide, is specifically designed for applications where panel space is critical yet maximum control performance is required. Despite its tiny size it still has a dual display of process and set values with resolution to 0.1 deg C.

Our 1/32 Din Controllers can be close coupled either horizontally or vertically to maximize their space usage even further. With universal inputs of virtually all thermocouple types as well as Pt100 and DC voltage and current inputs, these controllers offer a simple stocking solution for users who have more than one application. Self tuning or autotuning options are easily selected from the front panel. Temperature and Loop Break Alarms can also be simply configured to suit your particular requirements.
Versions are available with RS485 2 wire configuration in either ANSI or MODBUS protocols.

Our Tiny Temperature Controllers provide a maintenance free concept in Temperature Control and proof of this is found in our free 5 year warranty.

Delivery is ex stock. Change over now to the Tiny Controller with the big dual display!

Related Products
Miniature Dual Display Temperature Controllers
Temperature Controllers

click here to return to the News Section