News High Accuracy Temperature Controllers
Highly Accurate Temperature and Process Control… In an Instant.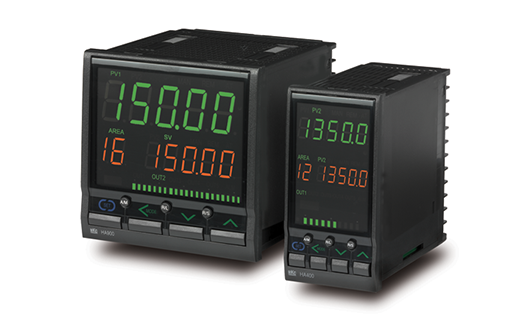 The HA401 and HA901 from TC Ltd., combine a fast input sampling time with a high accuracy to give stable and accurate control to applications requiring a fast response to changes in process conditions.

Single or dual channel versions are available with an input sampling time of 0.025 seconds, an accuracy of 0.1% and an extensive range of alarm, event and retransmission outputs such as: heater break alarms, current, voltage, SSR, Relay outputs etc. Programmer functions (ramp/soak) and direct function keys on the front panel give added versatility to this fast and accurate controller.
An optional Power Feed Forward (PFF) feature allows the controller to constantly monitor the electrical load and then automatically adjust the control output to compensate for fluctuations in the power supply.

Two communication ports can be specified for RS232, RS485 or RS422A where Port 1 handles ANSI Serial or Modbus communication and Port 2 handles ANSI, Modbus, Devicenet or Profibus. All temperature and process controllers from TC Ltd., feature Fit and Forget™ technology and come with a five year warranty as standard.

Related Products
High Speed Dual Channel Temperature and Process Controllers
Temperature Controllers

click here to return to the News Section