News Hand Held Temperature Sensors from TC Ltd
A complete range of hand held temperature sensors for a wide range of applications is now available from stock from TC.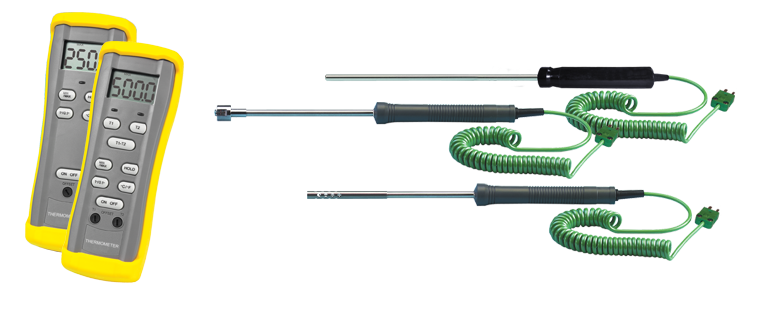 The range, primarily hand held thermocouple probes, covers a broad spectrum of application requirements across an expansive temperature range. A number of spring loaded sensors for the measurement of surface temperature are available as well as perforated stem sensors to monitor air and gases at elevated temperatures.

Also included in the range are rigid stem penetration probes for measurements of frozen food and other industrial temperature measurements along with specialized sensors for measuring the temperature of Roller Surfaces.

For laboratory and other demanding applications requiring a high degree of accuracy, hand held Pt100 sensors have now been included in the range.
TC also offers, as part of the range, a complementary selection of rugged, high accuracy hand held indicators. These instruments feature large, clear LCD displays, a wide measuring range with peak hold and data hold functions, a °C/°F transfer key and an ergonomically designed keypad with non slip function keys.

Related Products
Hand Held Thermocouples
Hand Held Indicators

click here to return to the News Section