COVID-19 UPDATE:
We are open for business as usual and here to assist our customers. Please call on our usual number - 01895 252222, or email
info@tc.co.uk
Autoclave Resistance Thermometers - Pt100 Sensors
Autoclave Load
RTD Sensors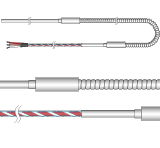 Stainless steel sensor tip with a length of cable inside flexible St./St. conduit with a St./St. feedthrough and silicone rubber sheathed leads.
Autoclave Drain
RTD Sensors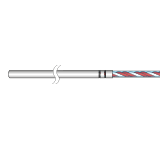 Designed specifically for autoclave drain applications, these sensors comprise of a St./St. sensor tip with silicone rubber sheathed leads