COVID-19 UPDATE:
We are open for business as usual and here to assist our customers. Please call on our usual number - 01895 252222, or email
info@tc.co.uk
Surface Resistance Thermometers - Pt100 Sensors
Adjustable Ring in line to Pipe (Type 67B)
Related Products
RTD Pt100 Indicator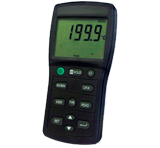 Miniature Socket - Three Pin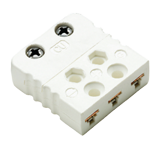 This adjustable ring RTD Pt100 sensor is for pipe temperature measurement up to 350°C. Available in tolerance classes B or A. Normally supplied with stainless steel conduit over PFA extension leads, although other lead options are available. Available in a 3 or 4-wire configuration.