COVID-19 UPDATE:
We are open for business as usual and here to assist our customers. Please call on our usual number - 01895 252222, or email
info@tc.co.uk
Other Popular Resistance Thermometers - Pt100 Sensors
FEP Insulated RTD's (Type 73)
Related Products
RTD Pt100 Indicator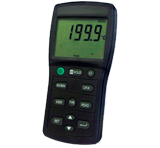 Related Products
Miniature Socket - Three Pin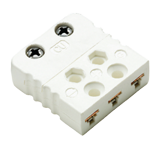 Related Products
Standard Socket - Three Pin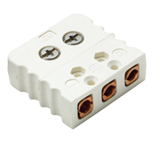 These flexible FEP insulated RTD Pt100s are ideally suited to applications which require resistance to attack from virtually all known chemicals, oils and fluids. Available in tolerance class B or A, 4mm in diameter, the length of which can be cut down to an exact size by the user if necessary. The sensing junction is encapsulated in the tip and the whole sensor is rated to 250°C. Adjustable PTFE compression fittings for an exact insertion length in your process are also available in either 1/4 inch or 1/2 inch BSPT. Maximum length 5mtrs. Available in a 3 or 4-wire configuration. A heavy duty version is also available with a heavy duty FEP plug ended sheath overall, 300mm as standard but other lengths are available upon request.