COVID-19 UPDATE:
We are open for business as usual and here to assist our customers. Please call on our usual number - 01895 252222, or email
info@tc.co.uk
Basic Thermocouple (Type 1)
General Purpose Thermocouples
Related Products
Miniature Socket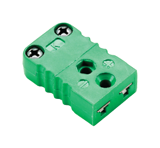 Mini Panel Socket - Round Flanged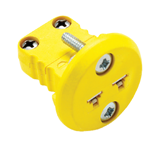 A simple welded junction thermocouple made from bare wires or insulated cable with a welded junction. Various wire sizes are available with the junction welded in an inert argon atmosphere. Type 1 assemblies are available in thermocouple types K, T, J, N, E, R, S, B, G, C and D.