COVID-19 UPDATE:
We are open for business as usual and here to assist our customers. Please call on our usual number - 01895 252222, or email
info@tc.co.uk
Brake Disc Rubbing Thermocouple (Type 30)
General Purpose Thermocouples
Related Products
Multi Thermocouple Indicator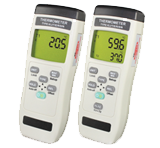 Related Products
Hand Held 4 Channel Datalogger with Bluetooth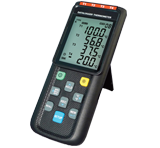 Related Products
Miniature Socket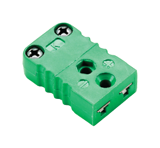 The Type 30 brake disc rubbing thermocouple has been specifically designed to monitor brake disc temperatures up to a maximum of 850°C. It incorporates a fast response miniature mineral insulated thermocouple sensor (0.5mm dia. simplex, 1.0mm dia. duplex, heavy duty version is 1.0mm for both simplex and duplex) which is microwelded to a floating, fully adjustable stainless steel shoe. The sensor can be easily adjusted by setting the spring pressure using the supplied screw and locknut set. This allows for perfect setting of the temperature sensor on the brake disc in a variety of applications, which is then easily mounted into position through a 5mm fixing hole which is set in the main body.
Specifically designed for brake disc temperature monitoring up to 850°C

Standard, Robust or Heavy Duty versions available

Easily mounted and fully adjustable for perfect location of the shoe via a screw and nut set on the main body
Thermocouple Types K, T, J, N or E available

Colour coded to IEC584.3 or ANSI MC96.1

If 'L1' exceeds 300mm, a pot seal will be fitted at 300mm to facilitate an extension cable