Miniature Autoclave Load Thermocouple (Type 9D)
Autoclave Thermocouples
Related Products
Feedthroughs for single elements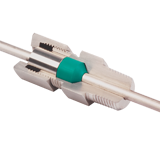 Related Products
Standard Plug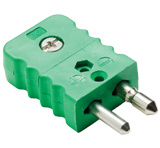 Related Products
Standard Socket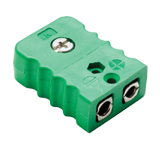 Related Products
Miniature Plug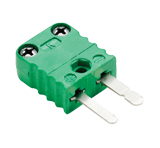 Related Products
Miniature Socket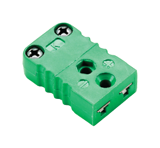 The harsh conditions found in the autoclave chambers of sterilisers require a reliable thermocouple, as all too often sensors can fail and instrumentation be damaged through ingress of moisture. These miniature autoclave load thermocouples offer a reliable solution to the problem.
Available in thermocouple types T or K, they can be supplied as simplex or duplex assemblies and comprise of a 3mm diamater stainless steel sensor tip, a length of cable inside a flexible stainless steel conduit, a stainless steel feed-through and then flying leads made from a 'single shot' PTFE Insulated cable. An
Autoclave Drain Thermocouple
is also avaialble.